Top 6 Jersey City Attractions
When you work in such a vibrant area like Jersey City, it doesn't 
have
to be all work. There's plenty of play (in your free time, that is!) With almost 15 square miles of land, Jersey City is packed with excitement and things to do. Jersey City offers much more than just a great dining/drinking scene. From the waterfront to the west side, you are bound to find an activity fit for your liking. Check out a list of my top 6 Jersey City attractions below.
---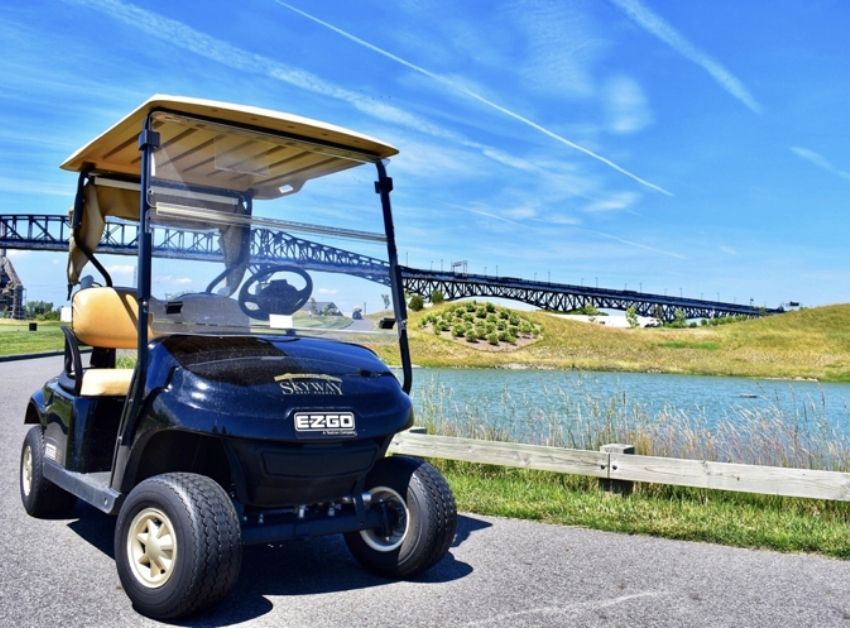 [515 Duncan Ave, Jersey City] Whether you're a pro or a novice, Skyway is known as "Hudson County's finest public golf experience." Beautifully landscaped, rolling dunes & fairways, and views of Manhattan skyline, you'd think you were golfing in paradise (no offense Jersey!) 
[99 Caven Point Rd, Jersey City] Looking for some action? RPM raceway is the perfect place to get that adrenaline pumping.  The thrill of competitive racing is also a great team-building activity.   
[222 Jersey City Blvd, Jersey City] The Liberty Science Center is for us big kids too (don't let anyone convince you otherwise.) Exhibitions range from the T. Rex experience, Wild About Animals, Making Mammoths, Our Hudson Home, and much more. And let's not forget my favorite part, the planetarium. If you're just as amazed by what lies beyond the exosphere (the final layer of the earth's atmosphere,) the planetarium is a must-see! 
[337 Newark Ave, Jersey City] A renovated historic theater hosting an array of live events, makes for the perfect post-work activity. Whether it is live music, comedy, theater, dance, or film that you prefer, visit their website to find the right show for you. 
[200 Morris Pesin Dr, Jersey City] Beyond the historic aspect of Ellis Island, the Statue of Liberty, and the Empty Sky 9/11 memorial, the park offers a two-mile promenade known as Liberty Walk. Outdoor performance areas are found on the northern section of the park, which are great now that the summer months are approaching rapidly. 
[344 Grove St, Jersey City] A free weekly music series? Count me in! Groove on Grove is just as the name describes. Prepare for a summer of funky tunes and awesome vibes. All the while, make sure to visit the local vendors and food trucks. Typically, Groove on Grove lasts from spring to early fall. As we enter back into normalcy post-pandemic, the festival is getting a late start of June 9th, but we are happy to see this event return! 
With such diverse options, finding fun after work is no task at all. The hardest part is deciding which activity to choose!